Biographical Sketch:
Robert "Bob" Greenberg Professor of Architecture (emeritus)
Author of The Handbook of Practical Geometry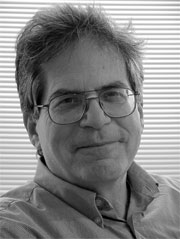 Bob Greenberg, was a professional Architect for over 40 years. He is the designer of the award-winning Ukrainian Catholic Church of St. Elias in Brampton, Ontario.
Bob was Professor of Architecture at Ryerson University for 28 years where he taught Design Theory, Architectural History and Studio. His other courses included Descriptive Geometry, Proportion, Sacred Geometry, Linear Perspective and Shades and Shadows.
He was Founder and Studio Master of the Ad Quadratum Studio of Geometry in Art and Architecture, which mounted numerous exhibits in the U.S, the U.K. and Canada and continues to provide design consultation utilizing the principles of practical geometry to a wide variety of clients.
Bob lectured widely on Geometry in Architecture in the United States, Canada and the United Kingdom to universities, trade associations and community groups.
His Handbook of Practical Geometry has been used for over 30 years by students, teachers, and professionals in the design fields.
Bob died in 2007 before the full series of books in the Library of Practical Geometry could be completed. The project is being continued by his business partner and friend, Terry Welton.